Success may not be possible without you
Afrikind is dedicated to the belief that every individual has a God-given fundamental ability to thrive. You can join us to help provide the tools and support that save lives and promote sustainable livelihoods and wellbeing. No matter how small, your contribution makes a unique difference. You can trust that your donation will be used wisely.  There are so many ways to help:
Support:
Make a one-time donation to save and improve lives>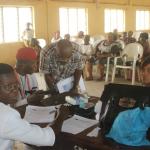 Monthly Giving:
You can provide critical resources needed to continue to sustain the effort to raise millions of people out of poverty on a continuous basis
Fundraise for us:
You can help bring together friends, family, coworkers, etc. to make a difference through our online campaign, house event or community event.
Partner with us:
Whether it is a unique company initiative or workplace giving, your business can join us in the work and celebration of good work.
Leave a Legacy
Remember Afrikind in your will or other estate planning.
Become a Corporate Sponsor
Show your organization's commitment to social change and a better future for all  humanity.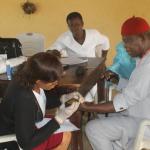 Other Ways to Get Involved
Attend or Host an Event
Learn more about Afrikind at a local event near you. Or host an event for others!
Volunteer
Join our projects or missions in the United States or Africa.
Work with Us
Share your skills and passion with a growing organization.
Youth in Action
Contact us to learn how young people can get involved with Afrikind