Board of Directors
Prof. Christian Anyanwu
Chair
Prof. Anyanwu is an African-born Philosopher and social scientist. He was also trained in the field of addiction medicine. He lives in Queens New York and currently teaches at the City University of New York. Prof Anyanwu's area of interest includes effective and accountable leadership in Africa.
Elder Sir Fred Umunnakwe
Co-Chair
Elder Fred Umunnakwe is a business consultant, entrepreneur, corporate & community leader. He is on the boards and executive council of many community organizations both in the United States and Nigeria. He brings with him huge community organizing and management skills. He lives in the state Georgia.
Dr.Christie Osuagwu
Member/Consultant
Mrs Osuagwu holds a Diploma in Nursing and Midwifery, B.Sc in Nursing,M.Sc in Public Planning and Administration, M.Sc in Nursing and a PhD in Nursing. She is currently an Assistant Professor of Community Health & Preventive Medicine/Nurse Practitioner at The University of Texas Health Science Center at Tyler (UTHSCT), USA. She lives in Tyler Tx.
Prof. Edward Oparaoji
Member/Consultant
Dr. Oparaoji is former Howard University Professor of Pharmaceutical Sciences and an expert in Global Medical Services delivery. Currently, he is a Director at Boehringer-Ingelheim Pharmaceuticals Inc. and CEO at ECUDOMEF;a non-profit organization whose mission is to enhance the quality of life of the underprivileged Nigerian, through the facilitation of access to affordable purposeful education and quality healthcare. He lives in Pennsylvania.
Robert O Unegbu
President/ Co-Founder
Robert is a doctorate student of Human Services at Walden University. He also has a master's degree in Social Work an undergraduate degree in Sociology. Previously, Robert was the National Executive President of the All Nigeria United Nations Students and Youth Association (ANUNSA) for eight years. He lives in Tyler Tx.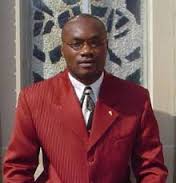 Chijike K Ndukwu
Chijike K Ndukwu
Executive Director/Co-Founder
Chijike holds a graduate degree in Community Economic Development at the Southern New Hampshire University, Manchester New Hampshire. He also has both undergraduate and graduate degrees in Architecture. Chijike was formally the National Secretary-General of the All Nigeria United Nations Students and Youth Association (ANUNSA) for more than ten years. He lives in East Orange, New Jersey.
Engr. Solomon U Nwokeforo
Member
Engr Nwokeforo holds a bachelor's degree in Engineering and nursing. He is a Community leader and the Secretary –General of Ndugba United, a very progressive non-profit community organization based in Maryland, USA.
Executive Team
Robert O Unegbu, Msw, (PhD in view)
President
Chijike K Ndukwu, M.Sc (Arch), M.S, CED
Executive Director
Petus C Nwoke, B.Ed, LL. B
Director of Strategic Programs
Dr. Felix Onyeise, MD
Consultant for Medical Missions and Africa Medicaid Program
Dr. Chikwendu Enwere MD
Medical Oversight Consultant
Africa Medicaid Program
Mrs. Oluchi Nwokoro
Head, Department of Health
Ezinihitte Mbaise Local Government Council, Itu
Volunteer Supervisor, Africa Medicaid Program
Strategic International Representations:
Prof. Deborah N Mpka
Nigeria Resident Representative
Prof Mrs. Mkpa holds a doctorate degree in education specializing counseling. She is a Professor of Education at Abia State University, Uturu, Nigeria has extensive experience in community organizing and economic empowerment of women and youth. She is the wife of Professor M.A Mkpa,  former Vice-Chancellor of Abia State University and currently the Secretary of the State Government of Abia State, Nigeria. She lives in Nigeria
Mr. Sixtus Ebere
European Resident Representative
Mr. Ebere holds both undergraduate and graduate degrees in Sociology and Anthropology. He speaks English, Italian, and Igbo and has extensive international experience in program planning and organizational management. He lives in Forli, Italy.
Ms. Maryann Kadenge, B.S Agriculture
Program Manager
Food Security