At Afrikind International Foundation, we transform the lives of poor adults, women, youths and children in rural communities by first providing what they urgently need today and then work with them to become self-sufficient.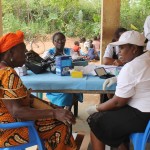 Our Vision
We envision the world where everyone will have opportunities to meet their social and economic destinies. Where:
• alleviation of poverty becomes everyone's concern
• all basic needs of life become accessible to everyone in need.
• the poor can easily start a transformative journey to self-reliance.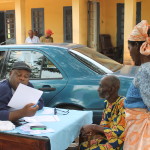 Our Mission
To alleviate/end poverty by engaging and building the capacity of the poor, low-income people and families to sustain secure lives and communities.
Our Core Values:
We promote the value and dignity of life of all people and effectively deploy all financial resources entrusted to us to that end. We are accountable to our stakeholders by acting ethically, transparently, frugally and consciously . As stewards of the common good, we are committed to a demonstrable impact that uses an effective feedback process, where the perception of participants and beneficiaries are captured.
People and Leadership:
We are committed, experienced, and energized.  Our Board of Directors, Executive Council, Consultants, and Volunteers, etc., are helping to change the world in many ways.
Our Founding Story
This is a story of two former Nigerian national youth leaders who are using every contact and opportunity around then to garner an international effort to restore hope and banish poverty among millions of adults, women, young people and children in Africa and elsewhere.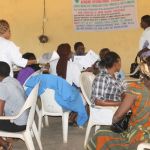 Our History
Afrikind was established in Texas on August 28, 2012,  by Chijike K Ndukwu and Robert Ogueri Unegbu. The founding documents indicated their dedication to alleviating poverty, hunger, and disease among peoples across the globe, especially in Africa. Afrikind is a response and intervention on the dire situation of many poor people  around the world, especially in rural areas. With the effects of globalization, corruption, lack of good governance and climate change, the population of people who cannot meet their daily needs for food, housing, clothing,and access to health care and clean water has continued to rise.
In many rural areas, there is no health insurance and poor people who are sick deal with the " pay or die" healthcare out of pocket cost which further drags them down the rungs of poverty, high morbidity, and mortality rates. The Africa Medicaid Program is one project that expanded access to health care, education and refills for  285 poor people in Eastern Nigeria, suffering from hypertension and diabetes, at no cost. Since 2013, Afrikind has partnered with Ezinihitte Mbaise Local Government Council and Amazing Grace Mission, together with many other mission groups who support this project. It is this kind of response that allows poor people to save money, become healthier and learn new skills that Afrikind has continued to promote since its founding.
We are also invested in agriculture. We partner with GrainPRO and other sustainable agriculture , food security and climate change organization to restore agriculture as the most viable poverty alleviation program. Although climate change has become a very major problem to many rural farmers, we are working to provide information and adaptation practices that can favor the production of food and to promote food security. We have extended our tentacles to every many individuals and organizations towards attaining our mission and furthering our vision.
Afrikind has remained true to her founders' vision and commitment to empowering poor people to achieve self-worth and self-sufficiency through direct assistance, education, economic development, healthcare and sustainable agriculture programs. On September 12, 2013, Afrikind obtained a public charity status with the United States Internal Revenue Service, making all donations to Afrikind tax deductible.
Offices
Registered Office
3404 Benbrook Drive
Tyler Texas, 75702
Tel: 903-245-4753
Projects Office/ Executive Director
111 Shepard Avenue
East Orange, NJ 07018
Tel: 1 347-776-2158
Fax:1 973-233-4507
E-mail: info@afrikindfoundation.org
afrikindfoundation@yahoo.com